Serves: 4
Prep: 5 minutes Cook: 0 minutes
Avocado Toast with Smoked Salmon
Creamy avocado with a touch of lemon and savory smoked salmon pair perfectly for a satisfying breakfast, snack or appetizer filled with healthy fats. Simple enough for a weekday and special enough for weekend entertaining.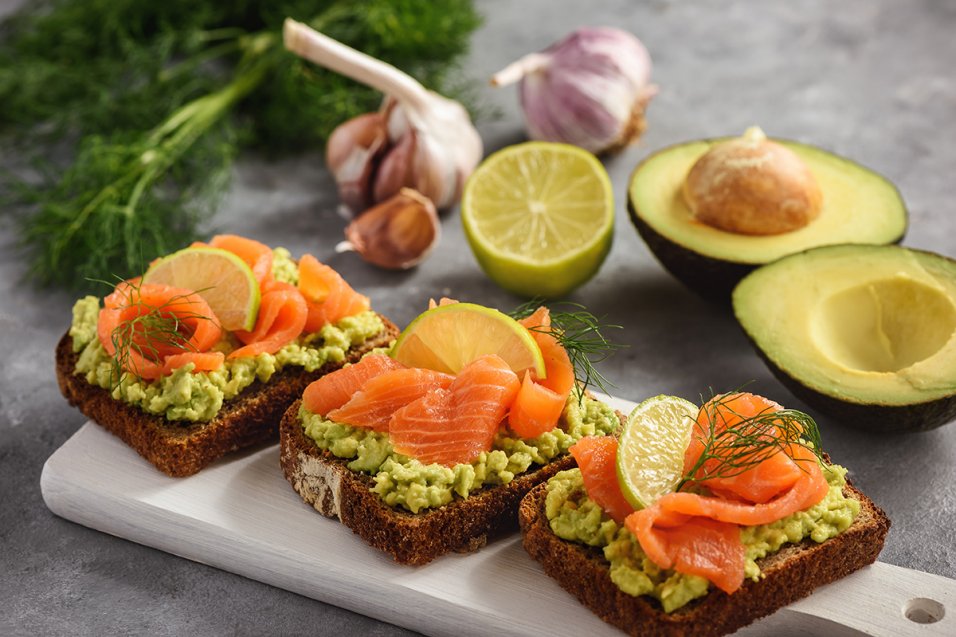 Directions
Halve an avocado lengthwise and remove the pit. Scoop out the flesh into a small bowl. Add lemon juice, sea salt, red pepper flakes, and red onion. Mash the avocado with a fork until slightly chunky or completely smooth, depending on your preference.
Spread 1/4 of the avocado mixture on each slice of toast.
Top with 1 slice of smoked salmon, a sprinkle of fresh dill, and a squeeze of lime juice.
Ingredients
1 ripe avocado
1 Tbsp fresh lemon juice
1/8th tsp garlic powder
Dash sea salt
Dash red pepper flakes
1 Tbsp chopped red onion, optional
4 slices fresh bread
4 oz smoked salmon, divided into 4 thin slices
4 tsp fresh dill
Nutrition Information
(Per serving – 1 piece of toast)
Calories: 182
Protein: 10 g
Carbohydrate: 22 g
Dietary Fiber: 3 g
Total Sugars: 1 g
Total Fat: 7 g
Saturated Fat: 1 g
Total Omega-3 FA: .22 g
Sodium: 389 mg

Simply seasoned and grilled. Flaked in a creamy pasta. Marinated with a little heat.
This versatile fish is a chef's dream.