Serves: 4-6 as an appetizer
Prep: 15 minutes Cook: 0 minutes
Festive Salmon Dip
Need an elegant dish to make for a party? This smoked salmon dip will save the day. A delicious dip that's perfect on crackers or crudités.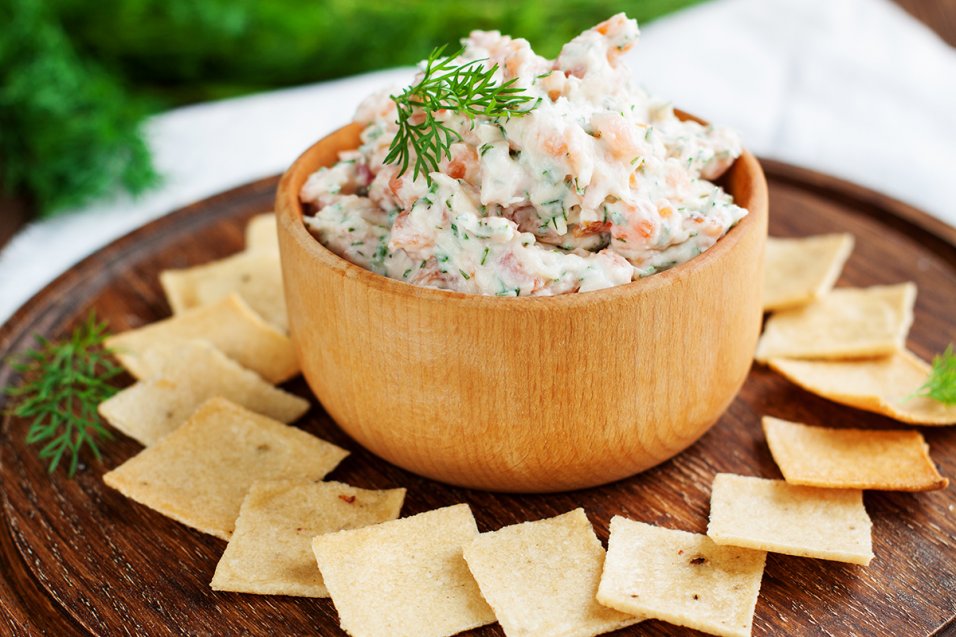 Directions
Combine the cream cheese, sour cream, lemon juice and horseradish. Stir until smooth.
Add in the flaked salmon and dill, being careful to remove any bones from the salmon. Season with salt and white pepper. Stir gently until combined, but still chunky.
Serve with good quality crackers or crudités.
Ingredients
8 oz cream cheese, softened
1/2 cup sour cream
1 Tbsp lemon juice
2 tsp horseradish, prepared
4 oz smoked salmon, flaked
2 Tbsp dill, fresh, chopped
1/2 tsp salt
1/4 tsp white pepper, ground
Nutrition Information
(Per serving – based on 6 servings)
Calories: 176
Protein: 7 g
Carbohydrate: 2.5 g
Dietary Fiber: 0 g
Total Sugars: 1.5 g
Total Fat: 16 g
Saturated Fat: 9 g
Total Omega-3 FA: .31 g
Sodium: 614 mg

Simply seasoned and grilled. Flaked in a creamy pasta. Marinated with a little heat.
This versatile fish is a chef's dream.