Serves: 4
Prep: 20 minutes Cook: 0 minutes
Mango Spinach and Salmon Salad
Spinach and salmon balance perfectly amid a fresh burst of sweet mango dressing. This fresh, delicious salmon on a bed of simple spinach salad makes the perfect lunch or dinner.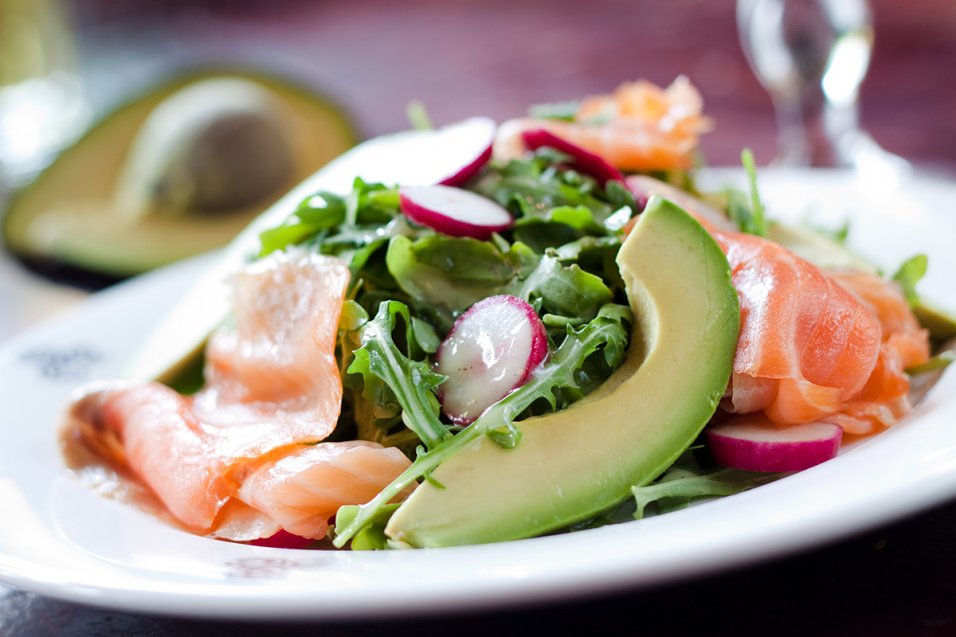 Directions
In a food processor or small blender, combine the mango with the honey, lemon juice, and olive oil. Season with salt and set aside.
Combine the spinach and arugula in a large bowl. Toss with the mango dressing and divide among four plates.
Divide the salmon, avocado slices and radish slices on each salad in a decorative manner.
Ingredients
1/2 cup mango, diced
1 Tbsp honey
1 Tbsp lemon juice
3 Tbsp olive oil
1/2 tsp salt
6 cups spinach leaves
2 cups arugula leaves
4 oz salmon lox, thinly sliced, cut into 1/2-inch ribbons
1 avocado, sliced
4 radishes, sliced
Nutrition Information
(per serving)
Calories: 220
Protein: 8 g
Carbohydrate: 13 g
Dietary Fiber: 4 g
Total Sugars: 8 g
Total Fat: 17 g
Saturated Fat: 2 g
Total Omega-3 FA: .36 g
Sodium: 265 mg

Simply seasoned and grilled. Flaked in a creamy pasta. Marinated with a little heat.
This versatile fish is a chef's dream.