Serves: 4
Prep: 10 Cook: 10
Sweet & Spicy Grilled BBQ Salmon
Grilled salmon is one of our favorite week-day entrees. It's a go-to meal for something nutritious, something the entire family will eat, and can be prepared in no time. The combination of sweet and spicy ingredients in the rub give a flavorful tang to the salmon, without overpowering or masking the natural flavors of the salmon.
Equipment: Grill; electric, gas, or try it on the charcoal for added flavor; Flat Top Griddle; this sits right on top of the grill; BBQ Flipper; Instant Read Meat Thermometer; Mixing Bowl
Happy Grilling! For more BBQ related recipes and guides, checkout AngryBBQ.com
Michael Haas - Angry BBQ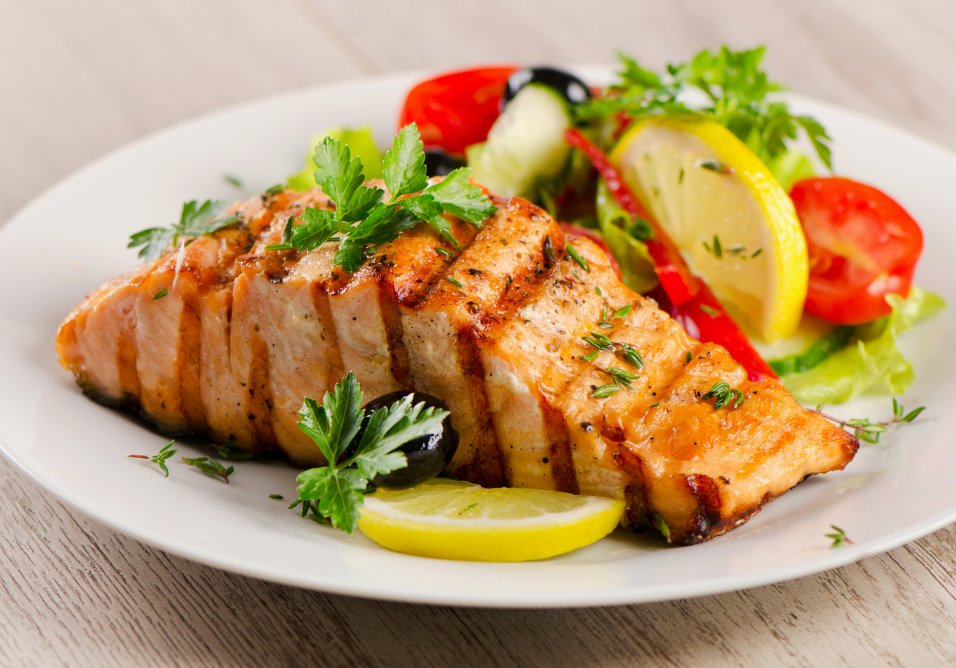 Directions
Prepare the rub by combining black pepper, sugar, salt, crushed red pepper, parsley, lemon zest, and basil in a small mixing bowl.
Cut salmon filet into four equal portions using a sharp knife.
Distribute equal portions of the oil over each cut salmon piece. Using your hands rub the oil generously into each piece of salmon. Skipping this step will lead to salmon stuck to your griddle.
Using clean hands or the back of a spoon, rub equal portions of the rub over each salmon piece. Cover both sides.
Place griddle on top of grill and heat grill (gas or electric) or charcoal to medium heat. Preheat for about 10-15 minutes.
Place salmon on the griddle. Keep the lid closed.
Grill for 5 minutes. Open the BBQ lid and flip each filet carefully. Grill for another 5 minutes. If the filet is on the thicker side you may need to cook a little longer. Salmon is cooked when it easily flakes. Using an instant read meat thermometer makes this process easy, salmon is ready when cooked to 145 degrees Fahrenheit.
Transfer to a serving plate
Ingredients
1 filet of salmon
2 TBSP olive oil
To taste black pepper
1/2 tsp white sugar
1 tsp garlic salt
1/2 tsp crushed red pepper
1-1/2 tsp parsley
2 tsp lemon zest
1 tsp basil
Nutrition Information
Calories: 414
Protein: 22.8 g
Total Fat: 35.3 g
Saturated Fat: 5 g
Cholesterol: 50 mg
Sodium: 52 mg
Total Carbohydrates: 5.7 g
Dietary Fiber: 0.9 g
Total Sugars: 3 g
Vitamin D: 0 mcg
Calcium: 51 mg
Iron: 1 mg
Potassium: 513 mg

Simply seasoned and grilled. Flaked in a creamy pasta. Marinated with a little heat.
This versatile fish is a chef's dream.