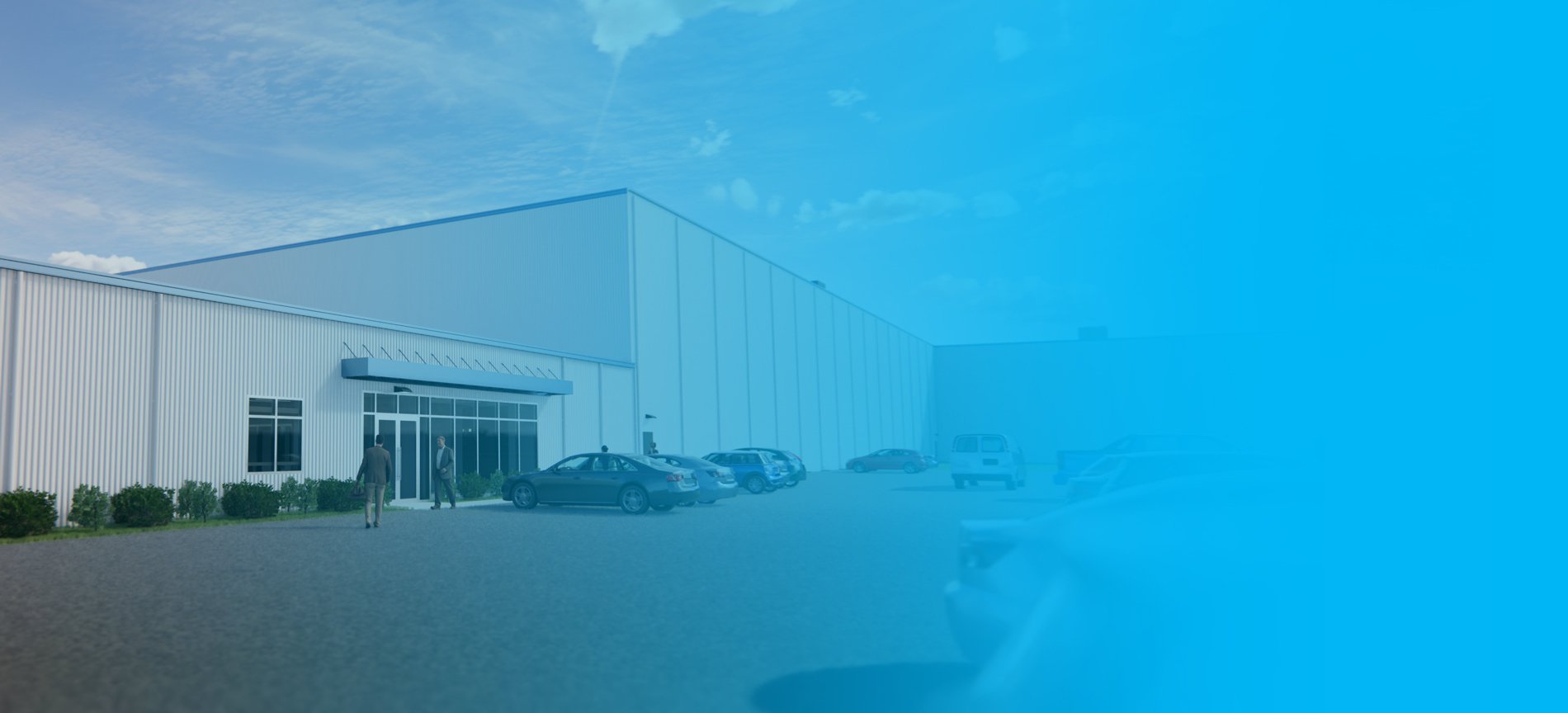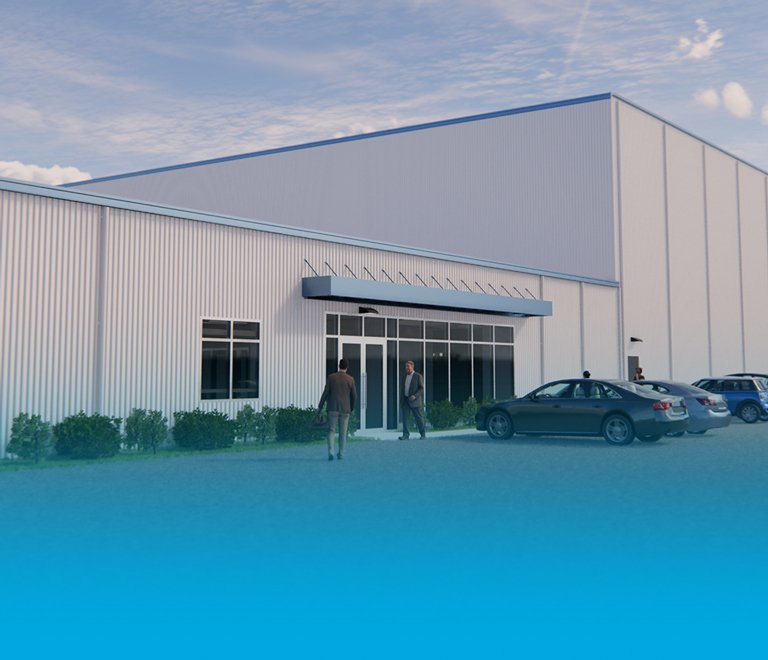 From One Pioneer to Another
Pioneers in the future of fresh seafood, AquaBounty is excited to be bringing our innovative land-based fish farming to Pioneer, Ohio – where we will be furthering our mission to provide more people with access to safe, great-tasting, and reliably sourced salmon. Check back often to stay up to date with the farm's progress!
Pioneer Farm News & Updates
Wondering what we're up to? Follow along with what's happening at the farm.
Mar 17, 2023
Hiring Soon: Join the AquaBounty Team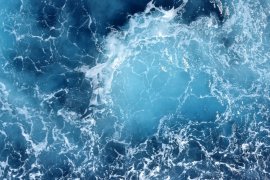 We will soon be recruiting candidates for open positions at our new Pioneer, Ohio farm. Follow us here to stay up on the new jobs planned for Pioneer and Williams County.
Feb 24, 2023
Definitely Not a "Pump and Dump": Understanding Our Water Flow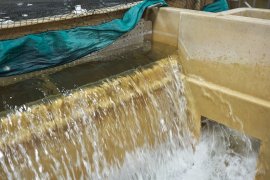 If you've heard the phrase "pump and dump" used to describe how the new AquaBounty farm will use water from the aquifer, you should know that's not the case. Not even close actually – because we rely on an innovative recirculation aquaculture...
Feb 15, 2023
3 Things You Should Know About AquaBounty's Water Usage in Pioneer, Ohio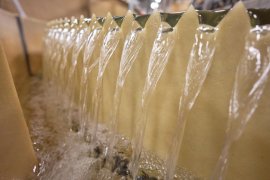 At AquaBounty, we know just how vital water is. We all depend on this precious natural resource to survive – which is why it's up to each of us to do our part to conserve it. For this reason, we also know it's only natural for there to be...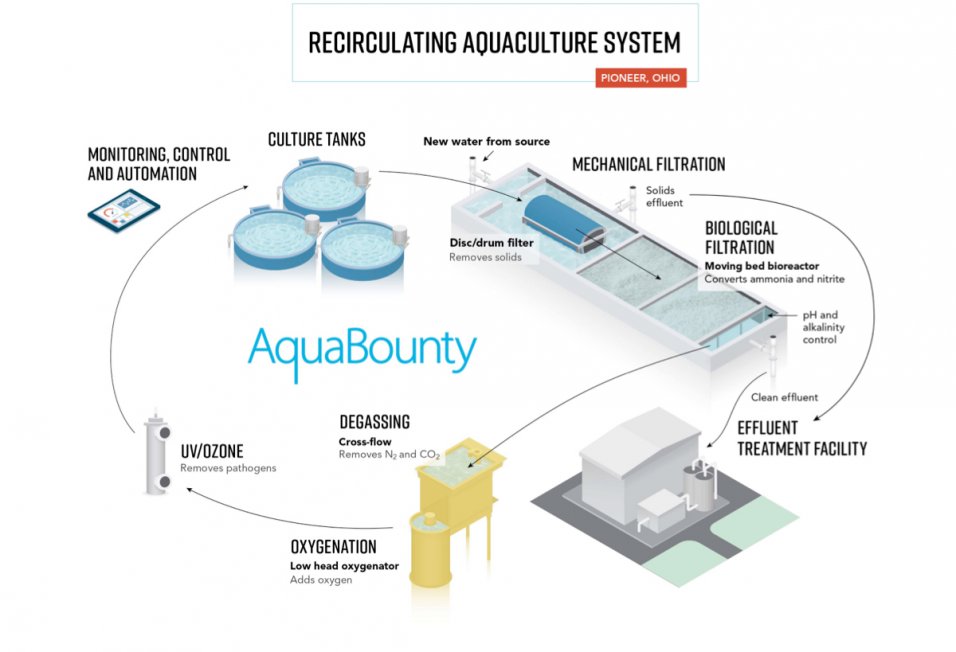 Built to conserve natural resources
It's true, our fish need plenty of water to swim freely – as they would in the wild – but just how much water we use might surprise you. That's because 99.5% of the water in our system is recirculated every minute. We have an advanced water filtration plant onsite that allows us to not only remove pollutants, but also conserve this precious natural resource for the Pioneer community and the world at large.
Returning the water clean and pristine
Once the water in our facility has been recirculated, it will be purified and returned to the St. Joseph River. This means the water we put back in will actually be cleaner than the water we draw out in the first place.
In addition, experts also assured us that the amount of water being returned to the stream is not of concern. Even in the wettest of weather conditions, it won't create a risk of flooding – rather it'll help create an ideal habitat for freshwater fauna.

"We're excited to be here, and we appreciate the support of the state, Williams County and the local Pioneer community."
– Sylvia Wulf, AquaBounty President and CEO
The safe, fresh, and sustainable choice is here
The Pioneer farm isn't just about raising fresh and delicious fish – it's about helping address real global problems, like food scarcity. Because the world's fisheries cannot keep up with today's demand for fresh Atlantic salmon – and salmon farmed in sea cages or net pens present their own safety and environmental challenges – we've spent the last three decades immersed in land-based fish farming to come up with a better way. See what we're doing to help feed the world.