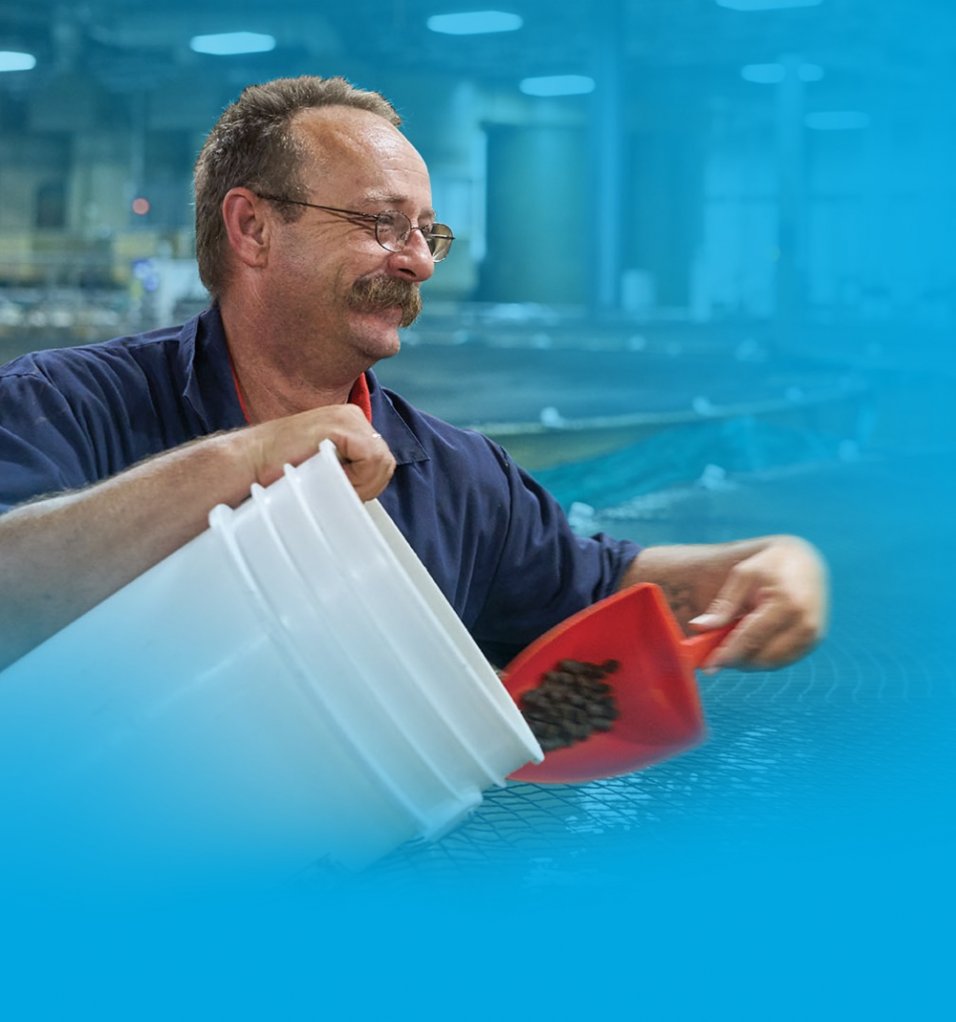 Our Farms
Responsibly raising Atlantic salmon, AquaBounty operates land-based farms in convenient locations across the U.S. and Canada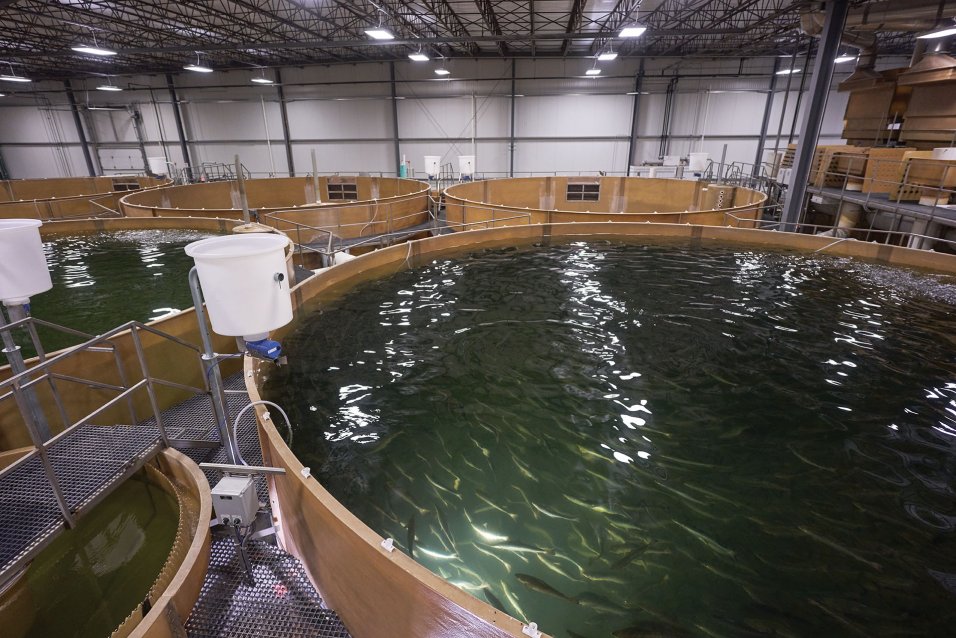 Albany, Indiana
122,000 sq. ft.
Fresh, Local Salmon Raised in the Midwest
Our northeast Indiana farm is capable of raising 1,200 metric tons of salmon each year. The first harvest of conventional Atlantic salmon commenced at the end of June 2020 and the first harvest of our genetically engineered salmon is expected in Q4 of 2020.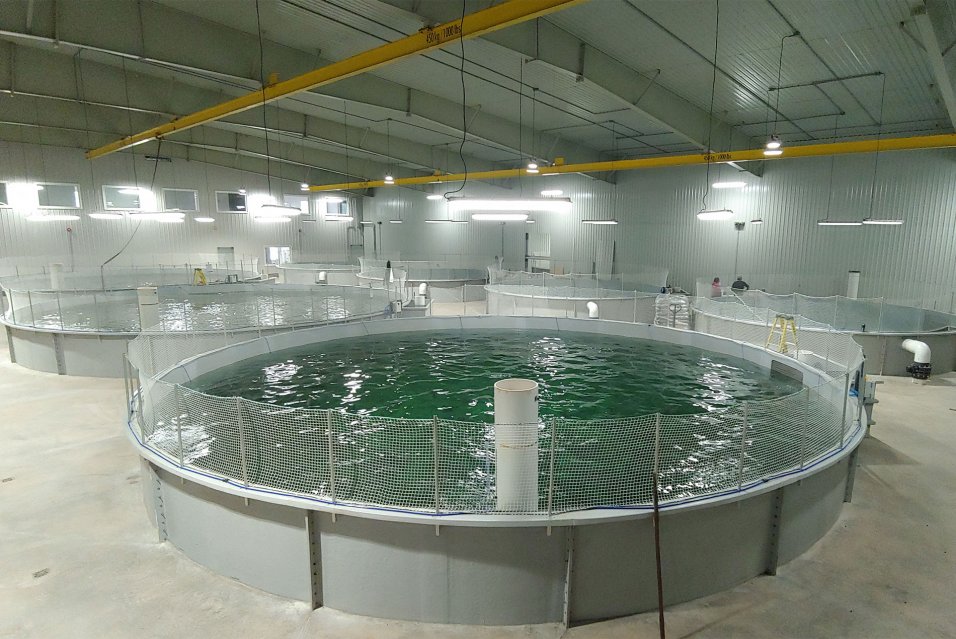 Rollo Bay, Prince Edward Island, Canada
89,570 sq. ft.
Harvesting Atlantic Salmon in the Maritime Province
Located in the eastern portion of Prince Edward Island, our Rollo Bay farm is home to a state-of-the-art R&D hatchery and 250-metric ton/year Recirculating Aquaculture System – with its first harvest expected in early 2021.
Fortune Bay, Prince Edward Island, Canada
The First of Our Farms Turned R&D Lab
The original home of our aquaculture innovations and AquAdvantage salmon, our Fortune Bay location now operates primarily as an R&D facility.